STAIR LIFTS AND MORE
A Little Lift offers you independence and freedom in your home, office and commercial environments. Independent mobility is your connection to the rest of the world. If you or a loved one is experiencing the challenges of limited mobility perhaps we can give you the lift you're looking for with one of our mobility solutions.
We help you access every part of your home so that stairs will no longer be an obstacle. We can supply and install stair lifts, wheelchair lifts and wheelchair ramps; and we even provide rentals for short term use.
You will be surprised how easy and hassle-free installation of these mobility products can be. We're currently helping people with mobility issues all over New Jersey and Orange & Rockland counties of New York State. 
Welcome To
A little lift
A professionally fitted stair lift can greatly improve your quality of life.
Servicing all major lift brands
Wheelchair ramps and lifts
Expert repair services
Full installation services
We specialize in selling and installing Acorn Stair lifts, the world's best selling straight stair lift..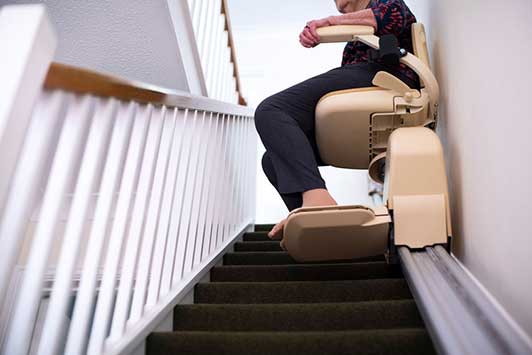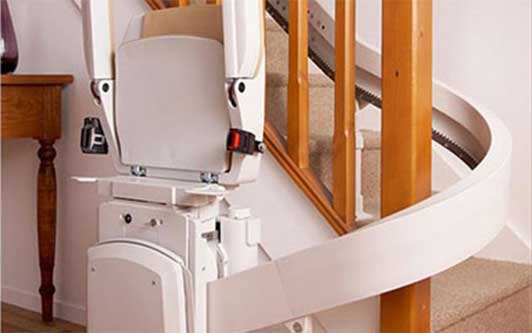 Expert Lift Repairs
We provide experienced in-home repair of all the major brands of lifts within our service area. If your current lift is broken or malfunctioning give us a call and we'd be happy to give you a free on-site estimate.
Very nice. Answered all questions; reviewed all information; provided quote. Installation was very professional and quick. Called to check up after service was provided. We highly recommend this company!!!
Stephanie F
Succasunna
During the height of the COVID-19 virus my mother was arriving at my home after being cared for in a nursing home. Little lift was one of three estimates. He was priced well arrived promptly wore a mask. The owner is a hands-on type of person. The lift was installed correctly outdoors/back steps-drilled into my lime stone without cracks and it works outdoors on my back steps perfectly. I was blessed to come across this company.I have recommended them to friends and family who are having Lifts installed by this company
Anna R
Nutley
Mike was on time for all appointments. He really took time to explain the lift operation, how it would be installed, and what we could expect during installation. After installation, the job site was cleaned up, no mess, and Mike again took time to explain the complete operation of the chair. We had an outside chair installed and an inside chair lift installed. Excellent installer! Very personable. I would highly recommend Mike and a Little Lift Co.
Edmund P
Cranford
Get in Touch
Please contact us with any questions or concerns.